Dr. Johan Wolfaardt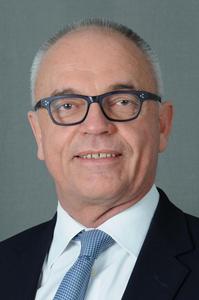 Dr. Johan Wolfaardt is a Professor Emeritus Professor in the Division of Otolaryngology-Head and Neck Surgery, Department of Surgery, Faculty of Medicine and Dentistry, University of Alberta. Dr. Wolfaardt is a Co-founder and past staff member of the Institute for Reconstructive Sciences in Medicine (iRSM), Alberta Health Services/Covenant Health/University of Alberta.
His clinical and research interests have been in the area of Maxillofacial Prosthodontics with particular emphasis in the area of head and neck cancer care, osseointegration and advanced digital technologies in surgical design and simulation for head and neck cancer reconstruction.
Dr Wolfaardt established the advanced digital technology laboratory for surgery at iRSM. He also established a Master of Science program with specialism in digital surgical design that is based at the Faculty of Rehabilitation Medicine, University of Alberta and iRSM. 
Dr. Wolfaardt has published over 110 papers in refereed journals and contributed to a variety of texts in surgery and maxillofacial prosthodontics. He has lectured both nationally and internationally on maxillofacial prosthodontic care, head and neck reconstruction, osseointegration, and advanced digital technology in head and neck cancer surgery.
Dr. Wolfaardt has served on Boards of the International College of Prosthodontists, the American Academy of Maxillofacial Prosthetics, the International Society for Maxillofacial Rehabilitation, and the Advanced Digital Technology Foundation (ADT) for Head and Neck Reconstruction. Dr. Wolfaardt is past President of the International Society for Maxillofacial Rehabilitation as well as the ADT Foundation. 
Dr. Wolfaardt was awarded Honorary Membership by the Canadian Dental Association in 2011. The Alberta Dental Association and College presented the Award of Excellence to Dr. Wolfaardt in 2013.  In 2014, the American Academy of Maxillofacial Prosthetics honored Dr. Wolfaardt with the Andrew J. Ackerman Memorial Award. In 2016, the British Prosthodontic Society awarded Honorary Membership to Dr. Wolfaardt and in 2017 Dr Wolfaardt received the Life Achievement Award of the Edmonton Zone Medical Staff Association.