American Academy of Fixed Prosthodontics
Established 1951
Dedicated to the pursuit of knowledge, excellence, and the highest ethical standards within the dental discipline of Fixed Prosthodontics
---
2021-2022 Grace Renewal period is now underway; renew your membership without penalty until November 1st, 2021.
In order to ensure members receive all email communications from the Academy, please add the emails
info@fixedprosthodontics.org
and
admin@fixedprosthodontics.org
to your contact list for your email service. Please check the SPAM folder for any Academy emails and mark any messages as "NOT SPAM"
---
Members - please consider nominating a candidate for membership! Please review the membership nomination for more details.
---
Due to the on-going COVID-19 pandemic, in-lieu of the February 2021 Annual Meeting and Scientific Session, the AAFP is hosting a series of webinars for Academy Members and Guests free of cost. Please click on the image below to preview the remaining webinars and to access recordings of all webinars.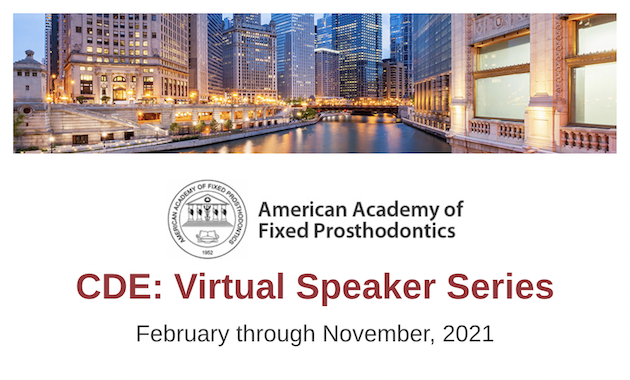 ---
REGISTRATION INFORMATION FOR THE 71st ANNUAL SCIENTIFIC SESSION