American Academy of Fixed Prosthodontics 
Established 1951
Dedicated to the pursuit of knowledge, excellence, and the highest ethical standards within the dental discipline of Fixed Prosthodontics
---
Due to the on-going COVID-19 pandemic, in-lieu of the February 2021 Annual Meeting and Scientific Session, the AAFP is hosting a series of webinars for Academy Members and Guests free of cost. Please click on the image below to preview the webinars.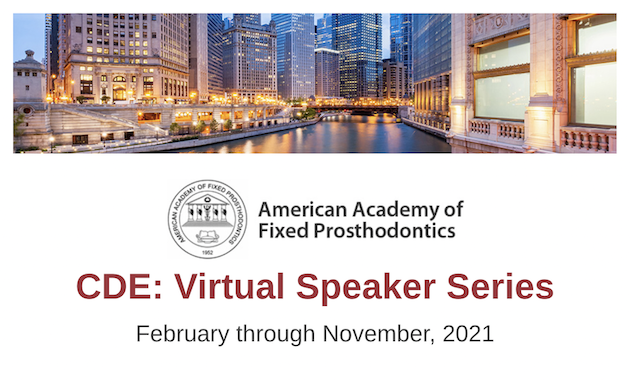 ---
Virtual Business Meeting Registration, Membership Renewals and Meeting Information
Due to the ongoing COVID-19 pandemic, the membership renewal period was extended for the 2020-2021 year. Expired members may continue to renew without late fees. Please log in to begin the renewal process, update your contact information and to read President Masri's important letter to members about this year's annual meeting and dues renewal.