President's Message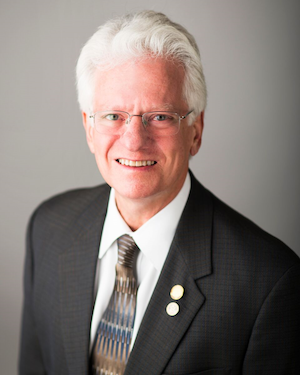 Dr. James Dunne, AAFP President
Dear Colleagues,
This has certainly been an extremely challenging year for the Academy, as it most surely has for each of our members. Despite the challenges, a tremendous amount of work and time has gone into providing an excellent virtual program for our membership this year. We are truly blessed to have so many individuals willing and able to work behind the scenes and in support of the Academy, and for the encouragement and valuable input we have received from our members.
We are very hopeful that next year will bring us all together for a live, in person, stimulating and exciting meeting in Chicago. Dr. Damian Lee and Dr. Duane Douglas have assembled an excellent and prestigious panel of speakers for 2022, and it will be immensely satisfying to see old colleagues and friends. I am sure you will miss Zoom as much as I will.
As stated in last winter's President's message: "The Board of Directors decided that membership dues paid for 2020-2021 will be extended to cover dues for next year FY 2021-2022, effectively waiving dues for the current fiscal year. However, Academy members will be required to pay a fee to defray the reduction of membership dues instituted in 2020, AAFP ongoing administrative expenses, and the JPD subscription fees." The Academy has no Central Office, no Executive Director, and no employees – but there are costs generated in running an organization such as ours, and in putting together an educational meeting of the quality we strive for each year. The Board of Directors is considering options to meet these costs, one of which may be to institute a meeting fee for those who attend our meeting next year. This model of reduced dues plus a meeting fee would be a means to provide financial relief to those members who need it, while providing those that attend the meeting the same quality experience members and guests expect, without putting the Academy's financial well-being in jeopardy. The Board of Directors works very actively to control and monitor costs to protect the financial viability of the AAFP, carefully considering each financial decision it makes. It will continue to do so, as we meet the challenges presented during this unusual time.
Dr. Doug Phillips, Academy Treasurer and Secretary for Guests is very willing to continue to work with Academy members on an individual basis to ensure that their membership fees and this year's 'special' fees do not cause any undue hardship.
So, for now, let us hope and pray that we are able to get together next year in Chicago, and that our home lives return to some semblance of normal. Hoping you are all safe and healthy.
Sincerely,
Dr. Jim Dunne
AAFP President