President's Message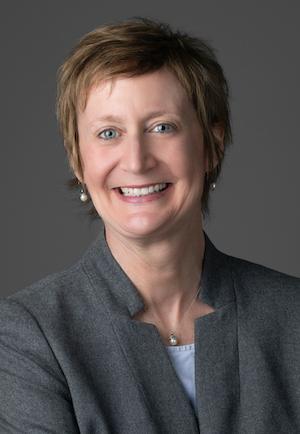 Dr. Jennifer A. Kuracina, AAFP President
Dear Colleagues,
It is my most sincere honor to serve you as the 72nd President of the Academy of Fixed Prosthodontics. On behalf of the Membership, I'd like to thank Immediate Past President Dr. Jim Dunne for his leadership during another challenging year for our Academy, and congratulate him and his Program Chairs, Drs. Duane Douglas and Damian Lee, for putting on such an outstanding and successful program in February. Thank you to all who attended, and especially to those who invited guests and new member candidates to join us. The attendance surpassed our expectations, and gives us hope that things are turning the corner with respect to the pandemic. To those who found it impossible to attend the 2022 Scientific Session, we missed you and hope to see you next year!
I referred to our past year as "challenging," and I wish I could tell you the challenges to our Academy are over. Due to the foresight and fiscal responsibility of previous leadership, we were able to weather a year without a meeting, followed by a meeting with reduced attendance, coupled with two consecutive years of reduced dues income. COVID had a serious, negative impact on corporate sponsorship and exhibitor revenue at our February meeting. Inflation is at record levels and will increase the cost of running next year's meeting. In the face of this, the Board of Directors made some difficult decisions, the first of which was to say we do not want the quality of our meeting experience to suffer. We often hear our attendees say, "This is my favorite meeting," and we chose not to change that by cutting activities that members and guests enjoy. To be sure, this is not to say that the Board is not aggressively looking at means to reduce operating expenses. It is doing so now more than ever. To maintain the quality of our meeting, and in anticipation of increased costs that will be incurred in 2023, dues have been adjusted to allow us to manage these economic pressures.
Those of you who attended the 2022 Scientific Session noted that you had to pay a meeting fee. From time to time in our Academy's history, the question of whether to maintain our business model of charging one fee that encompasses dues and meeting attendance versus separate dues and meeting fees has come up. It served our purposes well last year when we reduced dues, to charge an additional fee to those who chose to attend the meeting. It seemed like a natural time for the Board to consider whether the Academy should perpetuate this practice.
To assist us in making an educated decision, our Treasurer performed some financial modeling based on the numbers of members who have attended the Scientific Session during a series of "normal" years, along with expenses incurred. It became quickly apparent that to charge dues plus a meeting fee would not only make budgeting more difficult for the Academy, but would require a substantial increase in total costs to those members who attend the meeting. For this reason, the Board unanimously voted to return to our traditional model of charging members one fee, without an additional fee to attend the meeting. There will be no meeting fee next year!
Looking forward to next year, Program Chairs Sarit Kaplan and Ariel Raigrodski have prepared an excellent program for 2023: "Comprehensive Management of Prosthodontic Challenges." The outstanding lineup of speakers is listed in the Summer 2022 newsletter. Please plan to join us, bring guests, and encourage them to become members of the Academy. We look forward to being back bigger and better next year, and we truly appreciate your support in this endeavor.
My best,
Jennifer A. Kuracina, DDS
President, American Academy of Fixed Prosthodontics