President's Welcome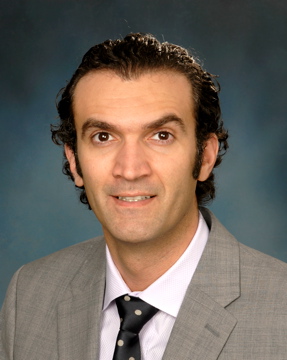 Dr. Radi Masri, AAFP President
Dear Colleagues,
In February of 1999, I attended my first AAFP scientific meeting. It was also my first visit to Chicago in the winter. I landed in O'Hare airport and waited outside for my ride to the hotel and, to this date, I distinctly remember the bone-chilling cold I experienced that day. It took the entire ride to the hotel for me to warm up and all through that ride I could not help but think why would anyone in their right mind come to Chicago, in February, to attend a dental conference. Little did I know at the time, but the annual February Chicago trip became a tradition that I would not miss for the world. The next morning, I attended the scientific session and experienced what the AAFP is all about and I started to understand the value of coming to Chicago in February. 
Somethings never change. Chicago is still bitter-cold in February, the AAFP annual scientific session continues to be among the best CE programs in the country, and I continue to come back year after year. It is no secret that the Academy thrives because of its distinguished loyal members and because of the strength of its programs and mission. 
Just like I remember the bitter cold in 1999, I also distinctly remember the warm welcome I received as a new member in 2006. Since then, I have personally witnessed how AAFP mission directly influences dental education and dentistry in the U.S.A. and world-wide, including providing funds to support research in dental schools, and providing national and international CE courses. It is my goal, as Academy President, to make sure the Academy continues to grow, both in membership and reach.
As I write this message, the world financial markets are in turmoil and the country is gripped with fear of the unknown as the spread of the COVID-19 virus restricts travel and threatens to close financial and educational institutions. These unprecedented threats are likely to have a negative impact on the Academy in the future and it will be difficult to predict their impact. Thus, it is more important than ever to develop and implement long-term strategic plans to ensure a thriving Academy. 
I am profoundly honored and humbled to be your President. I am also excited to be given the opportunity to give back and lead an Academy that I truly admire and respect. I am looking forward to all the challenges this year will bring and happy to work with all of you to keep our traditions strong.
Sincerely,
Radi Masri