Olivier Tric, MDT, CDT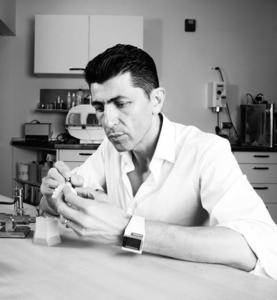 Olivier Tric began his studies in France at the College of Leonardo De Vinci and the University of Pharo while concurrently pursuing an apprenticeship in Dental Technology. After a 5 year apprenticeship, he launched a 15+ year career devoted to a thorough understanding of the principles of dental aesthetics and the mastery of specialized techniques in Dental Laboratory Technology. His specialties include all facets of porcelain restorations on both natural teeth and osseointegrated implants. He is recognized by his peers as a pioneer in the industry by developing new and unique methodologies that are taught worldwide.

Olivier is widely published on the topic of ceramic layering techniques and aesthetic dentistry in industry journals such as Dental Dialogue, Practical Procedures & Aesthetic Dentistry and Quintessence Dental Technology. He is currently working on his textbook where he will expose all of the knowledge he has gathered throughout his career and all of the tools that will help technicians and dentists of all levels to improve their work daily. Olivier also serves on the editorial board for Spectrum Dialogue, and Teamwork Magazine. His professional affiliations include Design Technique International (DTI), Oral Design International Foundation, and others. Mr. Tric is a highly respected lecturer and educator, teaching hands-on courses to dentists and technicians throughout the world. He is regularly consulted by leading dental manufacturers and laboratories for input on new product development. He currently operates Olivier Tric Dental Laboratory and Educational Center in Chicago, Illinois.