Dr. Thomas Taylor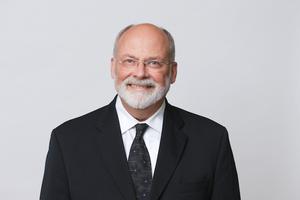 Biography
Dr. Taylor is professor and head, Department of Reconstructive Sciences and chairman, Division of Prosthodontics at the University of Connecticut School of Dental Medicine. He is involved in both clinical and laboratory research and has published extensively in the prosthodontic literature. He is a past editor of the International Journal of Oral and Maxillofacial Implants. Dr. Taylor served as executive director of as well as being past president of the American Board of Prosthodontics. He is also past president of the American College of Prosthodontists, the International College of Prosthodontists and the International Team for Implantology (ITI). He is past president of the Academy of Prosthodontics and the Greater New York Academy of Prosthodontics.
Guidelines for Predictable Implant Occlusion
Opinions vary widely as to what effect occlusion has on the long term success of dental implants. On one hand we have clinicians who feel that we must shield our implants from excessive load. On the other hand others feel that its simply impossible to overload an implant. The truth is probably somewhere in between these extremes. This presentation will focus on the available evidence and will attempt to give some guidance to the clinician.