Dr. Frank Spear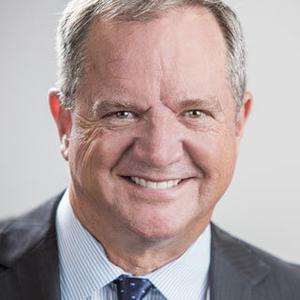 Frank M. Spear, D.D.S., M.S.D.
As the founder and director of Spear Education, Dr. Spear continues to be recognized as one of the premier educators in esthetic and restorative dentistry in the world today. Dr. Spear earned his dental degree from the University of Washington in 1979, and an MSD in periodontal prosthodontics in 1982, also from the University of Washington. Dr. Spear has been recognized by numerous associations for his contributions to dentistry. In 1993, he was awarded the Christensen Award for Excellence in Restorative Education from the Chicago Dental Society. In 1995, the American Academy of Cosmetic Dentistry presented him with a special award for having advanced the Art and Science of cosmetic dentistry in the United States. In 1996, he received the Saul Schluger Memorial Award for Excellence in Diagnosis and Treatment Planning from the Seattle Study Club. In 2003 he and colleague Vincent G. Kokich were awarded the first ever Presidents Award for excellence in education from the American Academy of Esthetic Dentistry. He also earned the 2004 Distinguished Alumnus Award from Pacific Lutheran University his undergraduate Alma Mater. And in 2013 was named Distinguished Alumnus for the University of Washington School of Dentistry. In 2018 he received the first ever Charles Pincus - Ronald Goldstein Lifetime Achievement Award in Esthetic Dentistry from the American Academy of Esthetic Dentistry. In 2019 he received the Distinguished lecturer award from the Greater New York Academy of Prosthodontics.
He belongs to multiple dental organizations including the American Academy of Esthetic Dentistry, American Academy of Restorative Dentistry, and the American College of Prosthodontics. He is also a past President of the American Academy of Esthetic Dentistry.