Dr. John Burgess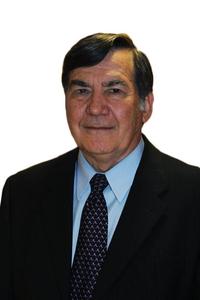 Dr John O. Burgess is a graduate of Emory University School of Dentistry. He received his MS degree from the University of Texas Health Science Center in Houston, Texas. He completed a 1-year general practice residency a 2-year general dentistry residency in the Air Force. Currently, Dr Burgess is an adjunct professor, at the University of Alabama in Birmingham School of Dentistry and the University of Texas HSC in San Antonio.
He served as a military consultant in general dentistry to the Air Force Surgeon General. He received certification from the American Board of Dentistry and is a diplomate of the Federal Services Board of General Dentistry.
Dr Burgess is a member of the American Academy of Restorative Dentistry, the American Academy of Esthetic Dentistry, the American Dental Association, the American and International Associations for Dental Research, the Academy of Operative Dentistry.
He has received the 2011 recipient of the Bonocore Award of Excellence from the Academy of Operative Dentistry, The Burning Bush Award for advancing clinical education, and the Mentoring award from the Graduate School at UAB for mentoring more than 100 graduate students for their Masters or PhD degrees. He is a fellow of the Academy of Dental Materials and the American College of Dentists.
A prolific researcher, Dr Burgess has authored more than 500 articles and edited several textbooks. He is past chair of the biomaterials section of the American Association for Dental Schools, has served on the executive board for the American Association for Dental Research and was a consultant to the American Dental Association's Council on Scientific Affairs. He is active on clinical protocols evaluating self-etch and total-etch adhesives, ceramic materials, low-shrinkage posterior composites, adhesives and bulk-fill composite resins, ion-releasing materials, and vital pulp therapy agents. Dr Burgess lectures extensively nationally and internationally and has presented more than 1,000 all-day continuing education courses.
Dr Burgess is married to a wonderful lady, Patricia.